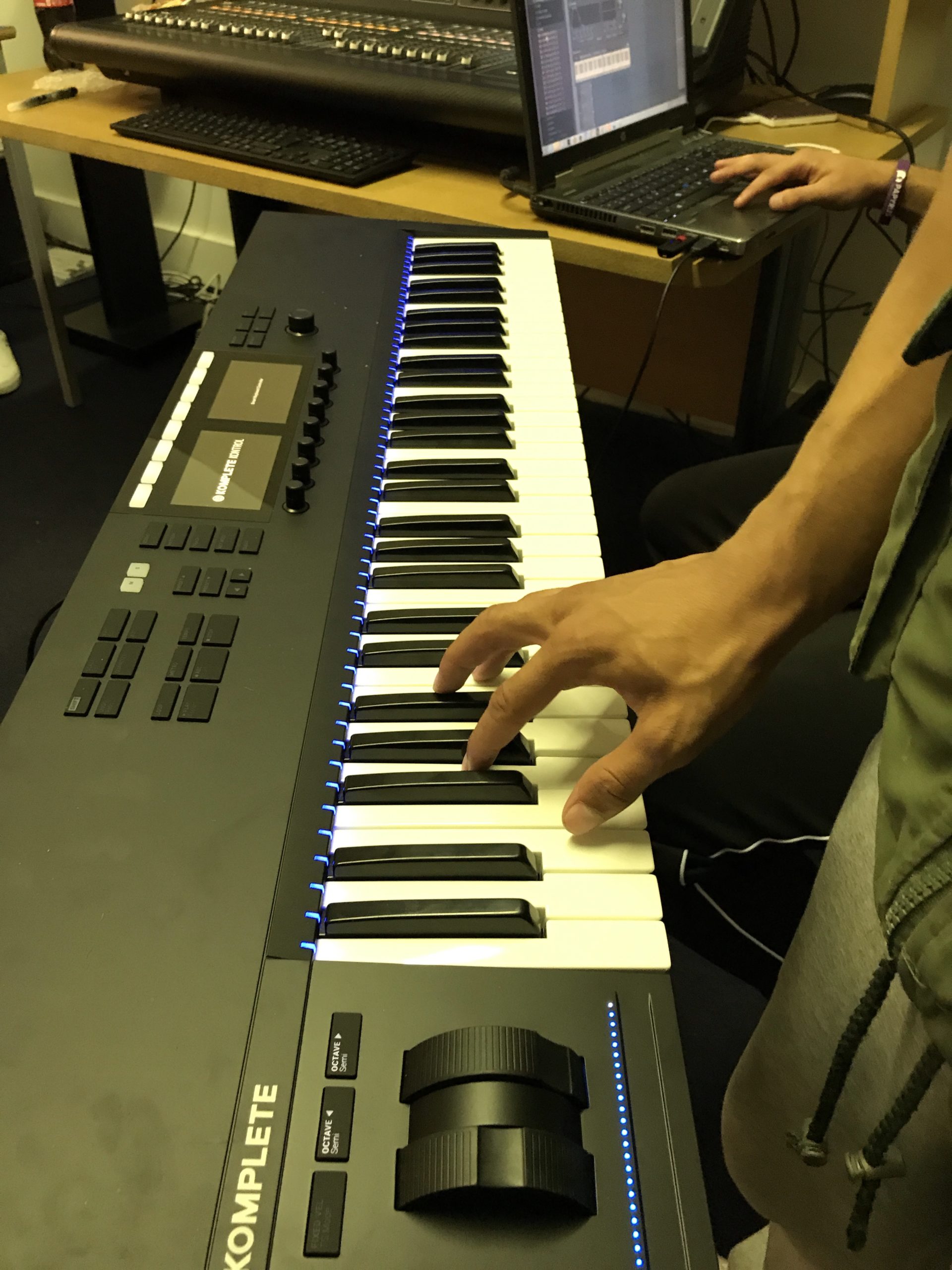 Sound Progression exists to enable disadvantaged and hard to reach young people to choose, create and take part in exciting and engaging music experiences that support self-development and contributes to growing a healthy and buoyant youth culture in Cardiff and the wider region.
Our Vision
By 2022 we want to be recognised as the foremost facilitators of popular music provision for young people within South Wales; representing, delivering and promoting creative excellence and nurturing the next generation of music makers.
Our Purpose is to
identify, nurture and empower young music talents working from grassroots upwards to build a confident and resilient music scene.
encourage positive expression and empower through participant-led projects, stimulating collaboration and social leadership skills.
promote the welfare and quality of life of young people by ensuring our music provision reflects their needs and is a tool for self-development and improving prospects.
celebrate cultural diversity and promote an inclusive environment free from discrimination.
One of our greatest strengths is our pioneering work with disaffected youths, targeting the hardest to reach demographic, in terms of engagement in the cultural sector. We take a youth work approach to enable young people to constructively challenge the personal, social and educational disadvantages they face to lead positive, creative and fulfilling lives.
Our central team of experienced and respected music industry professionals offer both depth and breadth of complementary skills that include song-writing, vocal-coaching. musical arrangement, live mixing, electronic production and engineering. They are experienced youth mentors and offer inspiring and relatable life stories, having overcome barriers and challenges within their own childhood by developing their passion for music.
The majority of our programme is provided free of charge to young people and includes a range of entry points and progression routes to support continued learning and development. They include weekly Open Access sessions delivered within the Youth Service's after-school provision; a talent development performance Academy; online sessions and various courses and workshops.
Sessions include learning how to operate sound desks, software and recording equipment to rap and song-writing, vocal coaching and performance skills. We encourage our participants to take the lead in deciding what they wish to create and in what styles with our team members facilitate their ideas as co-creators and guide the learning of new skills.
Everyone we work with has the opportunity to experiment at their own pace regardless of abilities and musical background and feel safe and empowered to express themselves.
Sound Progression is a Charitable Incorporated Organisation (CIO) registered in August 2020.   
Charity number 1190897
Follow Us On Social Media!

info@soundprogression.co.uk